At the end of October 2015, we cooperate with AdrenalEase Company shooting the tutorial and advertisement for "Performance Shirt". After 20 days' hard work, we finally completed the shooting, cutting and post-production of the advertisement
.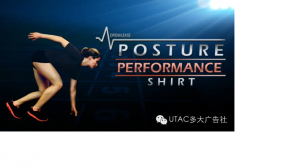 It is time to see our final work!
'Don't go through wind and rain, how can we see the rainbow?'
As the only advertising club in UofT, we have to grope in the dark in this unprecedented field. In this shooting mission, we, UTAC, depend completely on ourselves from shooting sites, photographic equipment to model instructions.
During the shooting, we met many difficulties. New models to be familiar with. We have to spend a lot if money buying new photographic equipment. And it is sad sometimes to be asked not to shoot by the security though. However, all these are not problems to UTAC!
It is wise to leave all these problems to our professional shooting team. And they fixed all of them!
It is all members' hardworking that makes the result so great. Models form the company are also very satisfied with the first cooperation with UTAC.
Wondering where is our video?
Don't worry! See what is below!
UTAC University of Toronto Advertising Club
Present