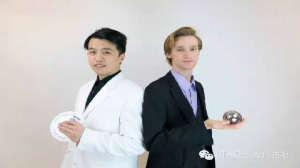 -Progress-
When it comes to magic, we might think of the magician Qian Liu. His every performance will bring surprise to the audience at a mystery and unknown atmosphere. Today UTAC receives a mystery mission. Shoot a promotion video for two Canadian magician! We bought brand new equipment just for this video!
During the shoot, UTAC team did everything on our own. From the pose, light to the items, we considered every detail you can think of. The result is perfect, two magicians are very happy with our video.
This is Matthew Stewart:
-Magic-
This is Will Zhang:
He said to UTAC:
"I and my partner Matthew have our own company that provides live entertainment service. We contacted UTAC for photoshoot and we've been really pleased with their service.
They work fast, we told them that we needed one photo urgently. And they got back to us in the next day! The photos look very professional, it will definitely add production value. We strongly recommend UTAC to any company that is looking for new promotional materials "
Will and Matthew offer live entertainment!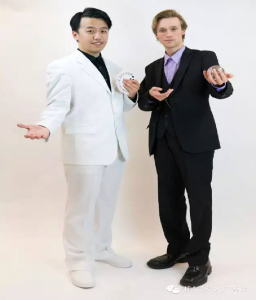 If you want to have some magic show during the party, call them and they will never let you down!
UTAC
Present