030.With Love, With T&T
Standing in the cold wind with a coat alone, bearing another ambiguous dream alone, fighting for an unclear tomorrow alone, using left hand to protect the other right hand alone, being strong alone, keep the faith alone, waiting for the bus alone…
Eyes hurting under the white light of the bulb, actions having been repeated for thousands of times is still being correct by the manager, contents for the tomorrow's exam is roaming in the head. However, the empty inside of my heart is still not fulfilled with my busy life. Will I always be alone like that in this city?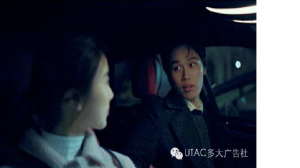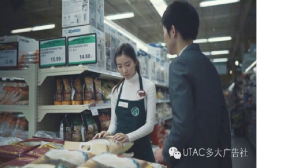 "Luckily, I was wrong."
Because of T&T, I can taste the flavor of my hometown. I see the enthusiasm and hard-working of the staff. Those smiling faces comfort me most under the T&T green hood. More importantly, T&T combines our students' hearts together, no matter where do we come from. We are strangers to each other, but we feel like friends at the first meeting because of you – T&T.
032.It is good to have you
What if you are in the same class? Study together, go to the class together, and share the tea and notes together? It is OK to have a one-second-split, because both of you know you will be together the next second;
What if you are in the same school? Stay in the library together, watch the movie together, eat together, exercise together and see the stars and the moon together? We don't see each other today but we still have tomorrow to waste, at least we can graduate together;
Still remember the first time I met you at an ignorant age, the happiness and laugher of that good old time disappeared in a sudden at the time you left me to work in another city.
"Ah! Your boyfriend still didn't come back? It is almost the Festival of Lanterns. He leaves you alone, again?"
Don't know how many times I have been asked like that, finally I can't bear it and make the break-up call.
"Oh, OK."
Your reaction let me down. It turns out that distance really makes our hearts become so distant.
Haven't hanged up my phone, you asked me to do some shopping in the nearest T&T. On the other side of the phone, you patiently teach me to buy the steak, vegetables, source, sesame paste… just like the old days.
Every commodity is like a memory, filled my shopping bag slowly. Memories touched my heart badly, but right before the breaking point, I saw you! That was not your shadow in my dreams but the real you! Standing beside my favorite candies.
Thank you, T&T.
Because of you, long-distance relationship can be zero-distance.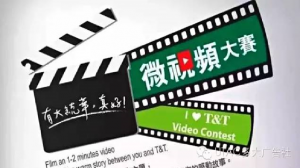 Vote for us!
T&T Official Youtube Channel
Push the like button under the video and thanks for your support!
030 - https://www.youtube.com/watch?v=a-0JL1Qavy0
032  https://www.youtube.com/watch?v=wfbOL1wMdFc
Thanks for watching!
UTAC University Of Toronto Advertising Club
Presents